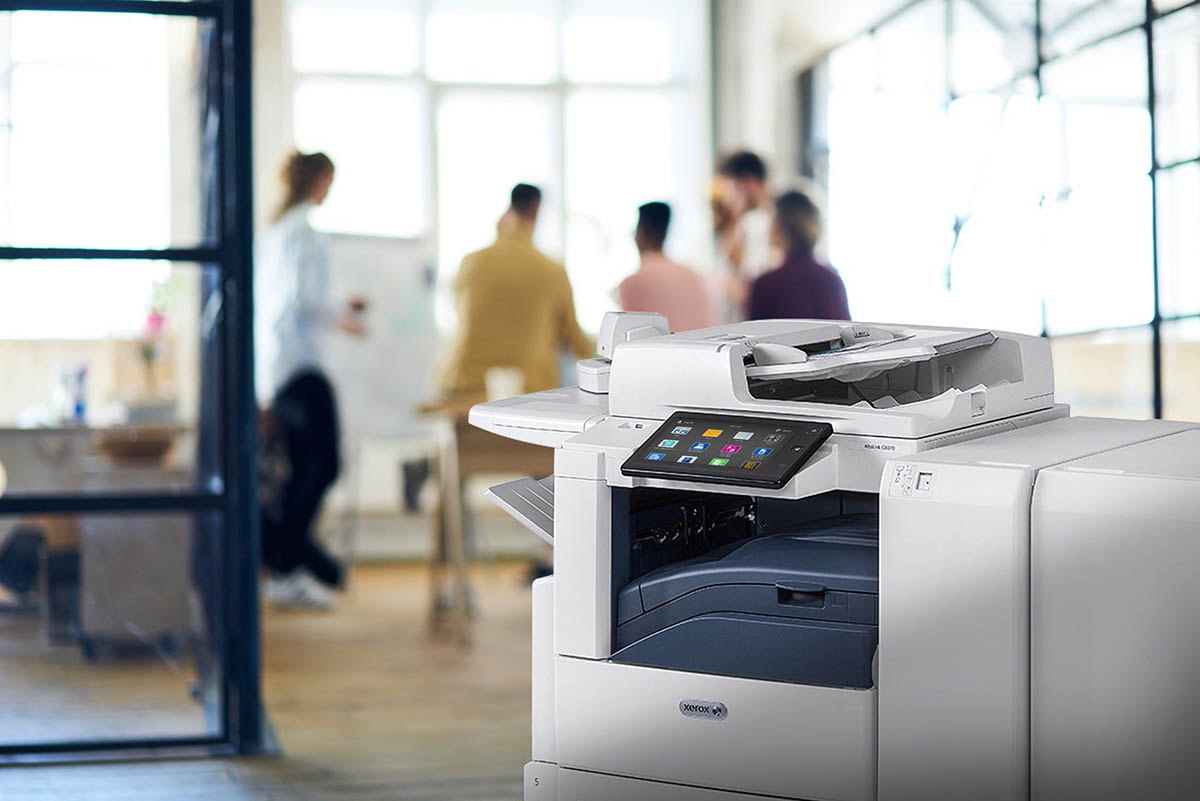 Some people would think about the copying and printing machines almost the same way. Well, probably they do have similarities in some functions. But since they are still built by different brands, they would still differ in some ways. The performance and quality are only a few qualities that somehow may be considered. They may also vary with their size, specification features, and level of flexibility.
Let us take a look at how these three differ:
Printers
Using a laser printer from your laptop or computer sends a huge stream of a few megabytes or million characters of data to your printer. It has an electronic motherboard that activates the corona wire after decoding the data and activates the laser. The printer uses an ink roller connected to the photoreceptor drum. Ink rollers consist of powdered ink known as toner. No ink is attached to the part of the photoreceptor drum, so the image is produced and formed on the photoreceptor drum, and the corona wire gives a strong positive charge on the paper before it reaches the photoreceptor drum.
So, these are just a few of how printers print on paper. In short, the printer converts a digital image or text into physical copies using specialized software or driver to understand how to convert the file into language.
Copiers
Like big color laser printers, copiers have more functionality as a larger price tag. It uses consumable cartridges in large-capacity that cost as some multifunction printers' purchase price. They are capable of this for a full set of colors in a toner. It can also accommodate different sizes of paper in the volume production simultaneously using separate decks or paper trays. On the other hand, large copiers require bigger space to manage paper handling and reduce jams.
Most copiers today have features for multifunction on a higher level with a greater speed that can accommodate volume sizes of paper. They can make higher production in terms of performance. Lately, copiers have a full-sized floor-standing model that enables the performance of digital printing that relies on the ink or toner using a laser-based mechanism.
So, copiers can do much in production and are highly competitive in all the printing machines available.
Multifunction Printers
MFPs are devices that can function to print, copy, scan, and in some cases can, fax. Being a multifunction printer, it has a combination of features of up to four pieces of hardware all in one. Small devices are an advantage for a smaller amount of tabletop space but use tall casework, so it causes weight in handling. A Multifunction printer fits as a network device for a small workgroup instead of users working simultaneously.
Just because this is a do-t-all-in-one device, they can produce one thing at a time. But some MFPs cannot do that same function like while they print, they cannot scan, or while they can scan, they cannot fax. Others can still do multitask, making it suitable for multiple people.
Multifunction printers have more capabilities to offer, but it depends on their scan resolution, copy speed, print flexibility, and other attributes in terms of performance. The inkjet-based MFPs increase costs to the owner because they need an amount of ink as a printer or copier.
---
If you are in Raleigh and you are looking for a Copier in Raleigh for your business, you may contact Clear Choice Technical Services in Raleigh. You can ask about Copier Leasing Services in Raleigh, Copier rental services in Raleigh, and Copier Repair in Raleigh.
The printing devices work almost in the same function, but if you try to understand their performances deeper, they may vary in some ways. Printers can perform more in the digital aspect, especially laser printers. Copiers can perform more on the production capabilities because of their speed capacity. Multifunction printers can do a jack of all trades in printing. To sum it up, the three devices differ from each other in terms of function and performance.