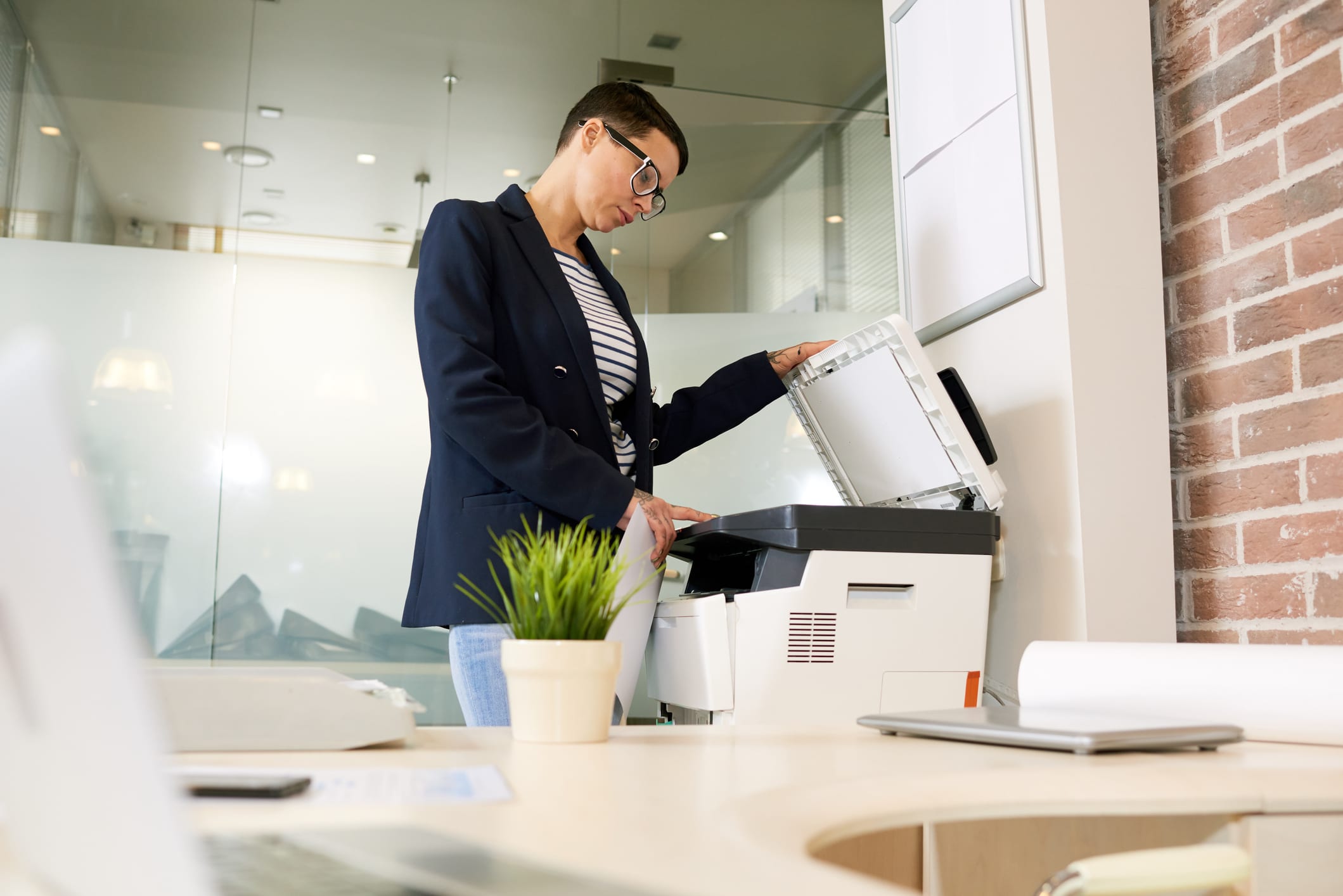 Some printers are multipurpose, while others are intended to accomplish one function. Multipurpose printers allow you to do double-sided printing, wireless printing, and more.
There are various considerations to keep in mind when looking for a printer for office use. Investing in an all-in-one printer will require you to spend a fortune. But it will always be worth it. This is because you can fax, copy, print, and scan documents and images using a single printer.
Working in an office requires you to have access to a reliable printer. In line with that, many would recommend you to invest in laser printers as they can print large volumes of documents quickly. But take note that this type of printer is relatively costly.
If you are in Raleigh and you are looking for a Copier in Raleigh for your business, you may contact Clear Choice Technical Services in Raleigh. You can ask about Copier Leasing Services in Raleigh, Copier rental services in Raleigh, and Copier Repair in Raleigh.
To help you, we have listed some of the best printers for office use.
HP OfficeJet Pro 9025
One thing you will love about HP OfficeJet Pro 9025 is that it can accommodate any office project seamlessly. Since it is an all-in-one type of printer, it allows you to fax, scan, copy, and print a wide array of documents.
It features a 35-sheet automatic feeder, which can handle piled-up documents. Beyond that, it also comes with automated double-sided printing, which can print 24 pages per minute. Double-sided printing will use less paper and cut down overall ink cost.
Brother HL-L2300D
Are you on a budget but still looking for a high-grade office printer? Look no further than Brother HL-L2300D. This is a monochrome printer that can print up to 27 pages per minute. Despite being inexpensive, this one comes with an automatic double-sided printing feature.
Its feeder can handle almost 250 legal- or letter-size bond paper. What you will love about this office printer is that it is compatible with Linux, Mac, and Windows PCs. With its high-yield cartridges, this budget-friendly printer can print more than 10,000 documents monthly.
Brother MFC L2750DW
Laser printers are undoubtedly one of the most expensive office equipment. Despite that, it is still worth the money as it is durable and lasts longer than ordinary printers. This monochrome laser printer can print 36 pages of documents in a minute.
To maximize your work, this printer can perform document scanning, printing, faxing, and copying. It has a single-sheet manual feed slot with a sheet tray that can handle 250 pieces of paper, it will allow you to print a wide range of documents.
Canon Pixma TS8320
This Canon Pixma TS8320 is a portable and compact printer that measures only 14.7 x 12.6 x 5.6 inches. Thus, you can place it on a small desk without taking up much space.
One thing you will love about this compact printer is that its output tray extends automatically to handle all the printed documents. This prevents the paper from getting damaged or smudged. Considering the size of this printer, it can only accommodate 100 pieces of bond paper. Fortunately, its back and front parts feature a loading tray, enabling you to put multiple papers in different sizes and types.
Conclusion
Printers are one of the most needed office machines. It can maximize the work productivity of an employee as a multipurpose printer can now fax, copy, scan, and print documents.
If you plan to buy or lease a printer for office use, consider the products mentioned above. They can accommodate any type of office task. Beyond that, each of them comes with unique features that will surely meet your unique office needs.
So, what are you waiting for? Click here to find the best office printers ideal for all budgets.